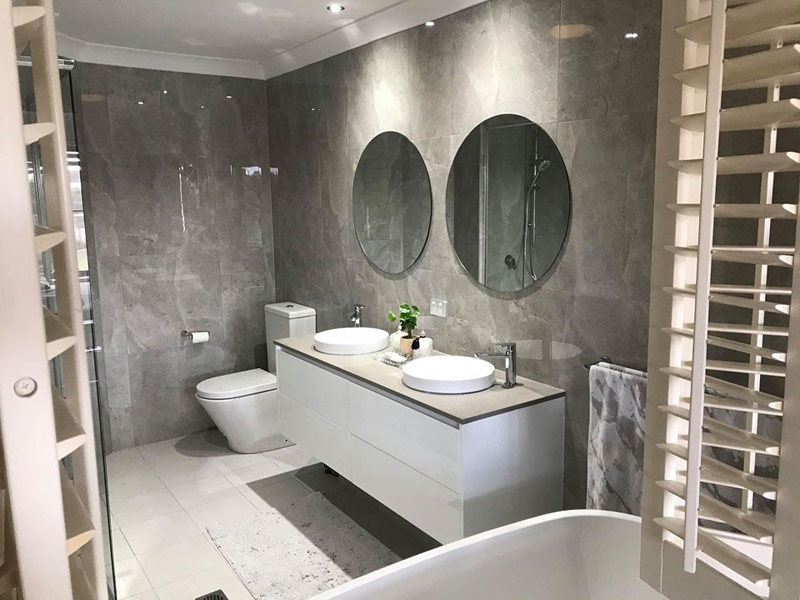 Experienced & Hassle-free Bathroom Renovation Surfers Paradise
We have profound experience in bathroom renovation and bathroom resurfacing across Surfers Paradise. With a wide range of designs, we ensure to address critical issues and create modern bathrooms that fit your budget & style. We understand that bathroom is a place to relax. Getting splendidly personalized bathrooms will ease up your mood. Therefore, we offer renovating an entire bathroom or part of your bathroom by incorporating fabulous features.
#1 Cheap Bathroom Renovations Surfers Paradise
Gold Coast Budget Renovation of Surfers Paradise assures of fuss-free bathroom remodeling journey, from selecting the materials to execution and finishing, we keep you updated with bath renovation process. Eliminating the outdated bathroom is our aim. Be it a small or wide bathroom, we provide contemporary designs that add warmth and serenity. From helping our clients to choose the right-sized bathtub, vanities, sinks, toilets, cabinets, to creating a shower area, from installing floor and wall tiles to fixing prevailing accessories, we ensure that you enjoy remodeled bathrooms.
Certified & Reliable New Bathroom Builders Surfers Paradise
If you are in need of new bathroom builders for Surfers Paradise residences, we have a professional team who cover every aspect of your bathroom needs. Our team provides attention to detail, make use of the space, and offer custom bathroom installation services. We also have experience in ripping out the old bathroom and build new bathrooms that are spacious and luxurious. Our Surfers Paradise team is certified, licensed, and trained to handle diverse bathroom needs. We have access to modern renovation tools to help in the easy fixing of all fixtures and fittings.
Ingenious Ensuite Renovation Surfers Paradise
Are you contemplating for an ensuite renovation for your bathroom? Gold Coast Budget Renovation specializes in creating perfect ensuite renovation rooms, which can be a part of your bedroom or bathroom itself. Our Surfers Paradise team offers fantastic tips on selecting themes, layouts, storage ideas, matching vanities, tile flooring for new ensuite renovation. Our Surfers Paradise team possesses workmanship skills to transform any type of bathroom to let your relish.
We also incorporate the designs that our clients suggest. We make certain your bathroom features luxurious elements that attract everyone. Get in touch with us to create wonderful bathrooms to relax.