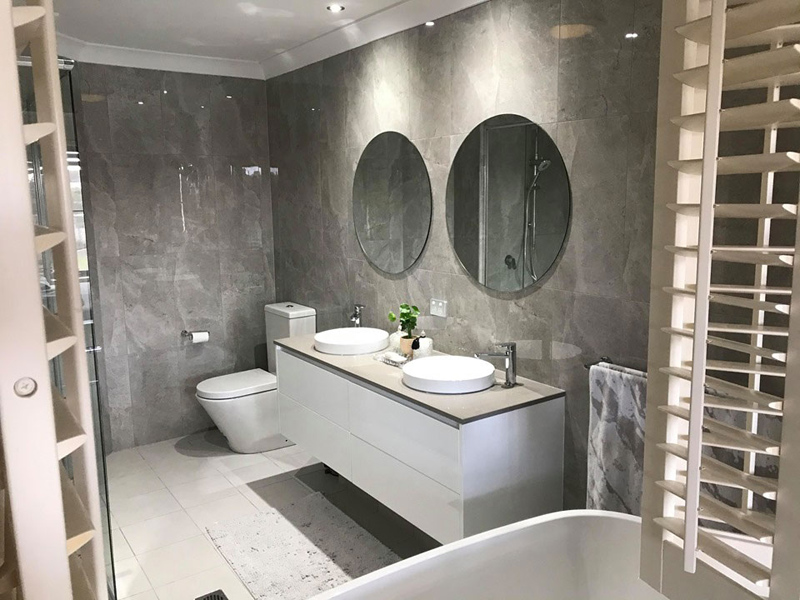 Professional Bathroom Renovations & Bathroom Remodeling Gold Coast
Bathrooms are a vital part of a house and therefore it needs to be comfort and convenient during usage. If you're contemplating for complete bathroom renovation, partial remodel, or re-invigorate your bathroom to improve functionality and overall appeal, GC Budget Renovations will help in providing the best bath renovation options that you desire and deserve. We advise you to determine your needs before you begin the bathroom remodeling process. You can talk to our experts for suggestions so that you are not overcharged.
Experienced New Bathroom Builders Gold Coast
We have more than 20 years of experience as new bathroom builders in the Gold Coast. Whether you're wanting to build a new bathroom for your new house or by knocking down the existing bathroom, we have a highly skilled team to provide the services you need. You can get rid of the cramped bathroom and use the customized modern bathroom designs to fit your present dimension and area size.
Bathroom Installation Services Gold Coast
Additionally, we provide bathroom installation services for Gold Coast clients. From installing flooring, doors, shower areas, vanities, countertops, blinds and shades to bathtubs, toilets, and fixtures, we ensure to provide end-to-end bathroom installation services. Our team gives individualized attention to get the perfect bathroom for your home and needs.
Finest Bathroom Resurfacing for Gleaming Appeal
It one of the cost-effective ways to transform your bathroom. Our professionals apply the finest and long-lasting coating or finishing to your bathroom tiles, bathtubs, basin, shower, and so on to make them look new and fresh.
Furthermore, we specialize in the ensuite renovation. With plenty of inspiring ensuite designs, you would love the idea of ensuite renovation. We have a wide range of colors, storage, layouts, and organization ideas to maximize the space for designing an ensuite bathroom.
Best Use of Technology by Our Competent Experts
We have an experienced team of bathroom renovation and bathroom remodeling professionals who use the latest technology and contemporary designs to provide satisfactory services. We make the best use of space and work within your budget to offer a comprehensive bathroom renovation solution.
If you need bathroom repairs, leaky shower repairs, balcony repairs, we have experts to get it fixed on the same day. Call us to discuss more about your requirements. We provide an apt solution.